2 September 2022
Katherine Richardson receives honorary doctorate
Appointment
For her years in research and her scientific contributions, Professor and Leader of Sustainability Science Centre, Katherine Richardson receives an honorary doctorate at the Arctic University of Norway.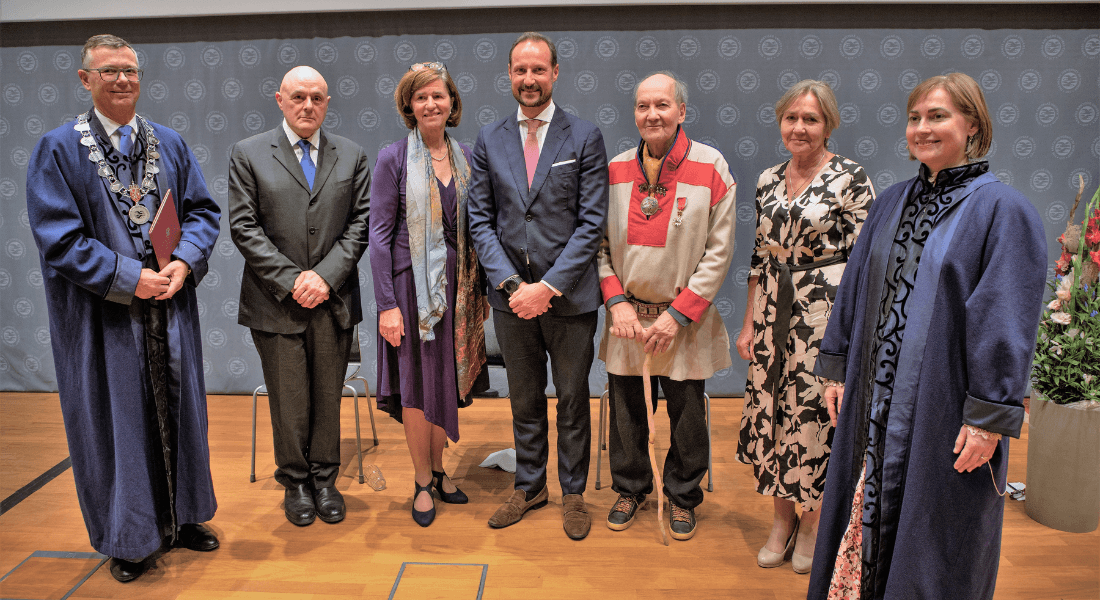 50 years have passed since King Olav V of Norway declared the Arctic University of Norway (UiT) open in the city of Tromsø. As part of the celebrations, four new honorary doctors were appointed during a ceremony on 1 September, including Katherine Richardson, Professor in biological oceanography at the Center for Macroecology, Evolution and Climate (CMEC), and leader of Sustainability Science Centre at the Globe Institute.
"These honorary doctors have all excelled in areas in which the University has a strong profile and assumes special academic responsibilities. Their work spans from Sami art, open science and polar research to sustainable management," says Rector of the Arctic University of Norway, Dag Rune Olsen in a press release.
Researcher, pioneer and role model  
Katherine Richardson is awarded the honorary doctorate for her years of research within biological oceanography, climate change and sustainability with the committee highlighting her role as a prominent polar researcher with a particular interest in the link between the climate, ocean ecosystems and biodiversity as part of their reasons:
"She has been interested in the carbon cycle in the ocean and has put this research into an Earth-system context. Derived from this work, she has also looked at how to define safe boundaries within which people can operate from a sustainability perspective. Richardson has been a female role model during a period of change in which women were given little opportunity to participate in voyages and field campaigns within polar and marine research and is considered a pioneer within the field of sustainability science."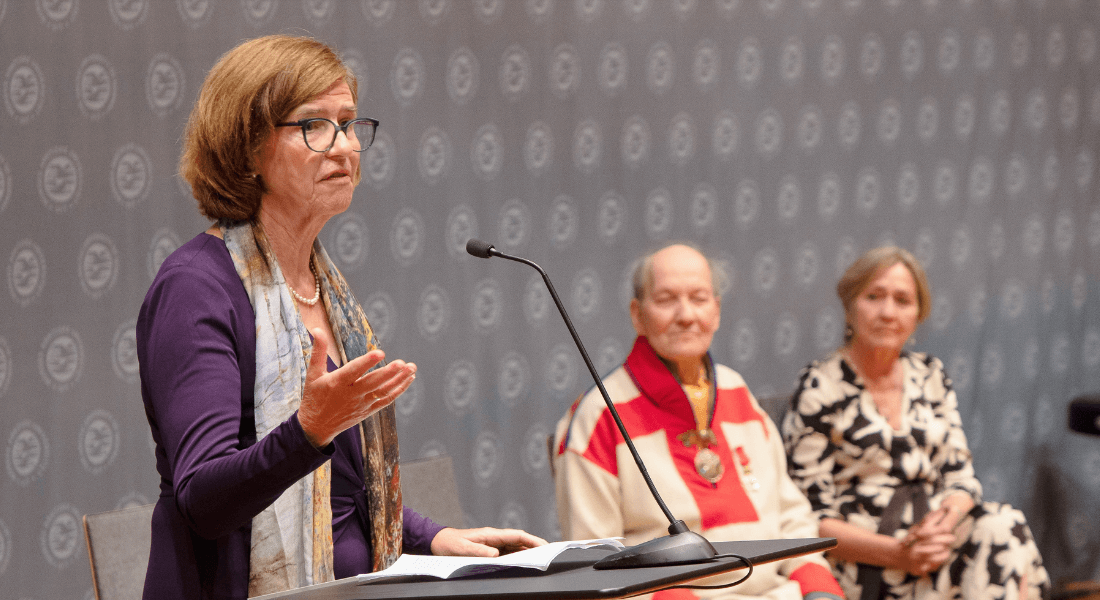 Besides Katherine Richardson, the honorary doctorates were awarded to Dame Veronica Ann Courtice, Artist Hans Ragnar Mathiesen, and Professor Johan Rooryck.
The honorary doctors were appointed at a ceremony in the presence of the university management, staff, students and guest, including Crown Prince Haakon of Norway who presented the honorary doctors with their diplomas.
Topics